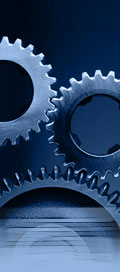 Who we are?

San Leandro Auto Service was founded in July 1980 by Owner/Manager Dave Alexander. From its humble beginnings San Leandro Auto Service has grown to be one of the most respected BMW and MINI Cooper services in the industry. This is our 31st year in business. We have over 60 years combined BMW experience to bring you the very best in both quality and service.

What we do?

San Leandro Auto Service specializes in complete BMW and MINI Cooper services. Our range of services for BMW automobiles includes:

Custom (deluxe) maintenance services that not only meet the BMW factory warranty requirements, but also include numerous additional services that will help to extend your BMW's longevity and performance. We have compiled and configured these services from our experience over the years to resolve the weak areas in the standard BMW maintenance schedules. We furnish a completed check sheet showing precisely what we have performed during this service work.

All types of repair work including: Electrical/Electronic systems; Brakes; Manual transmissions; Automatic transmissions; Fuel injection; Engine management systems; Ignition systems; Suspension and Steering systems; Driveline/drive train; Engine repair; Engine performance; Heating and Air Conditioning (R12 & R134a) and Exhaust systems.

What we do not do?

The only services that San Leandro Auto Service does not provide directly at this time are: Complex alignment checks; Tire installation and balancing; Paint and body repairs; and Smog certification. If you are in need of any of these services, feel free to call us for our recommendations. The shops that we recommend for these services are very familiar and competent with BMWs.

Performance modifications such as: Performance reprogramming (MIPP); Power chip installation; Exhaust system upgrades; Engine upgrades; Suspension kits and upgrades; Custom wheels and tires; Induction system upgrades; Brake system upgrades; Custom engine and drive train conversions and transplants.

Why? Mission Statement:

The goal, objectives and mission of San Leandro Auto Service, is to provide the very best in a personalized and professional repair service. With pride and dignity we offer a guaranteed level of service and customer care that is the best in this type of industry. We seek to provide solutions, services that will address your needs and to bring you the very best in both quality and service.